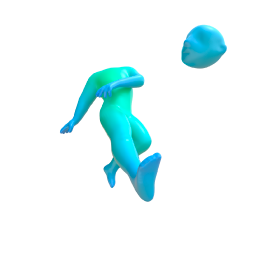 About
We are an integrated creative, digital and design agency established in 2000 that's grown to be almost 100 people. We're renowned for creative work that gets the nations talking. Whether that be in our home region of the Baltics or in an increasing number of countries around the world.
Our name and logo
We're called Not Perfect because we believe that neither people, nor life, are perfect. And we celebrate that. Humans like to think they are rational beings, but this is simply not true, and our logo reminds us daily that it's the best creative that rules the heart.
Best talent at it's best
We attract the best talent who come here to do the best work of their lives. Our alumni are scattered around the industry and many of them come back for act two or three of their careers to make great work again.
Focused on producing
In an industry in which people mostly talk and meet, we are sharply focused on producing. We have one of the best ratios of "producing" people (e.g., creatives, designers, strategic planners, and developers) to "handling" people (e.g., account managers and general management).
Creative FastForward
TM
Working under our proprietary Creative FastForwardTM process, we produce high volumes of quality creative at fast pace. Creative FastForwardTM is the result of more than 20 years of research and real-life testing and borrows heavily from tech prototyping mentality.
Recognition
Our work has been recognised at Cannes Lions, Eurobest, LIA, ADC*E, Epica Awards, Golden Drum, and other major advertising festivals around the world.
DEI
Long before diversity, equity and inclusion were abbreviated as DEI, since we opened our doors, we've been home to everyone regardless of their race, religion, gender, gender identity, or physical or mental ability. We do not do this for publicity, and it feels odd to write about it. We never judge people based on anything other than merit.