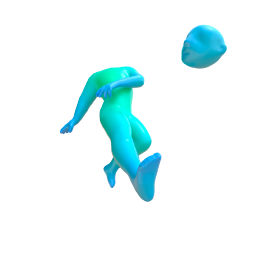 Red Cross Lithuania
| Apr 2023
Lithuania ranked 83rd in the 2022 World Giving Index. Before considering whether to give to others, some Lithuanians will wonder, "What's in it for me?" If the answer is "nothing," they will most likely not donate money to those in need. To change that, we created a campaign for the Red Cross Lithuania.
We are an integrated creative, digital and design agency established in 2000 that's grown to be almost 100 people. We're renowned for creative work that gets the nation talking. Whether that be in our home region of the Baltics or in an increasing number of countries around the world.
We're called Not Perfect because we believe that neither people, nor life, are perfect. And we celebrate that. Humans like to think they are rational beings, but this is simply not true, and our logo reminds us daily that it's the best creative that rules the heart.